Hello there. Please feel free to browse this website and call me or any of my colleagues if you have any questions. My number is listed below my picture on this page.

Brian has worked in the Chemical Dependency field since1996 and holds a Clinical Substance Abuse Counselor credential from the State of Wisconsin. Brian has successfully worked with a diverse population and ran the intensive AODA Program at the Waukesha and Hartland clinics, as well as working in the Waukesha County Huber Jail Intensive AODA Program. He utilizes an eclectic approach to his counseling techniques in order to better serve the individual needs of his clients. He also performs screenings, assessments, outpatient group and individual counseling. He is a member of the LAC (Local Community Recovery Facility) and NAMI (National Alliance of the Mentally Ill). Brian has a deep passion for people and strongly believes that those who suffer from chemical abuse and dependency can and do recover. He worked to develop a Faith Based Outpatient Program that offers treatment for those desiring an alternative to secular counseling. He enjoys fishing, reading gardening, and the Green Bay Packers. Brian and his wife, Diane, have three children and seven grandchildren.
CLICK HERE to learn more about my areas of specialization and expertise.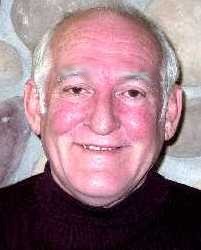 You can contact Brian Fobian directly by phoning:
262-361-2337
From 8am to 9pm
or
click here to contact Brian Fobian via email