Barbara Binder BCD, ACSW, LCSW
It is never easy to make the decision to enter counseling, or recommend it to a family member or friend. I am happy you are making this first step, and hope our website is helpful to you. Please feel free to call myself or any of my colleagues with questions or concerns you may have.
Some clients enter counseling after trying to solve their problems or difficulties on their own, feeling defeated, alone, and apprehensive that counseling will help. Others need an opportunity to simply talk, share and gain a new perspective. In either case, I strive to provide an atmosphere where clients can feel empowered, respected, understood and safe. It is my hope the care client's receive with me is both compassionate and effective.
I believe doing this work is a gift, to be both entrusted with guiding clients through their difficulties, and then to see their accomplishments.
I'd like to provide you with some information about my background and the type of services I provide. I received both my undergraduate and graduate degrees from the University of Wisconsin-Madison, and have been practicing psychotherapy for over 25 years. I have also been an adjunct faculty member in the Department of Community Counseling at Mount Mary College. I have lived in the Milwaukee area most of my life. I provide adolescent, adult, couple and family psychotherapy. Although I work with a wide variety of problems and difficulties, areas of particular expertise include anxiety, depression, stress, addictions, trauma, grief, domestic violence, and couple therapy. I am also trained as a clinical hypnotherapist. Hypnosis can be an effective tool to achieve a number of goals including smoking cessation, weight loss, and pain control. Finally, I believe in an integrated, holistic approach to psychotherapy and have advanced training in using the mind/body connection to resolve difficulties, especially those related to trauma.
I have listed below my credentials. I encourage you to call me at the number listed below my picture with any questions, or to receive more information. I look forward to hearing from you!
Licensed Clinical Social Worker
American Board of Examiners in Clinical Social Work (BCD)
Academy of Certified Social Workers (ACSW)
Approved Consultant – American Society of Clinical Hypnosis
Certified Wisconsin Batterers Treatment Provider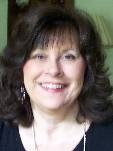 You can contact Barbara Binder BCD, ACSW, LCSW by phoning:
262-370-4349
From 8am to 9pm
or
click here to contact Barbara Binder via email