Welcome and thank you for taking the time to visit the Alliance Counseling Center website. Making the decision to seek counseling is hard enough, finding the right counselor shouldn't make that decision any more difficult.

Even if you are sitting squarely on the fence about whether to pursue counseling I urge you to give us a call. I am trained to quickly and accurately determine your needs and match you to the best resource in the community. Fortunately I strongly believe many of the best therapists in the Lake Country area work right here at Alliance Counseling Center.

I invite you to make the call, share your concerns, your fears and let me help guide you to the help you may need.

Perhaps some information about me will help you to decide to make that initial phone call. I have been practicing for over 25years. I have lived my entire life in Waukesha County and more specifically in Lake Country for the past 25 years. I received my Bachelors degree from the University of Wisconsin -La Crosse with a double major in Psychology and Sociology (B.S.). I obtained my Masters degree in Educational Psychology Counseling from the University of Wisconsin Milwaukee (M.S.). I am licensed by the state of Wisconsin as a Professional Counselor (LPC). I am state licensed as a Substance Abuse Counselor.

In my practice I enjoy working with adolescent males, adults and couples. I currently lead a group for young men with Alcohol and Drug problems. I also lead of group for Affected Family Members struggling with the dysfunctions of those they love. In addition I enjoy working with people with depression, anxiety and panic disorders, as well as those with marital or relationship issues. I also have specialized training in Bariatric Assessments, Anger Management, and Stress Resistance, and can lead therapy groups on these topics or offer training to your company employees.

My philosophy is simple. Treat the patient with the utmost care. Never loose site of what a privilege it is to be invited into someone's life. Guide them, but don't direct them. And finally trust your patient to know themselves best, what they are capable of, and when. I can sum up my philosophy in a word - RESPECT.

So now you know something about me. Let's hear from you.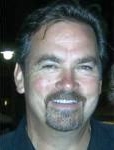 You can contact Dan Bird directly by phoning:
414-587-2473
From 8am to 9pm
or
click here to contact Dan Bird via email